A lot of care is taken when selecting our judging panel.  We work hard to ensure the judging of the Construction Marketing Awards remains impartial. We take care when allocating  judging responsibilities for award categories, ensuring there is no conflict of interest with the judges for those entries.
Judging is a two-step process. With Judges reviewing entries online, and assessing against a set criteria. The next step is a formal judging meeting where this assessment is reviewed for fairness. This meeting is overseen by the Chair of Judges to ensure impartiality. During all stages judges are only able to view entries for their allocated category. At no point are they able to view entries from other categories. This ensures judging remains impartial.
On some categories there is a formal face-to-face judging interview in addition to the online review and judges meeting. If a category is subject to this process it will be clearly indicated.
In addition to the judging panel, the Construction Marketing Awards also utilises an Advisory Board. The CMA Advisory Board comprises of a group of volunteers, chosen from client organisations, who advise irregularly, providing guidance on particular questions relating to the Awards as and when they arise. For example the questions could relate to category development, or oversight of claims made on the basis of performance for award entries.
Andy Cassie

Retired communications consultant
Andy Mudie
Head Of Marketing, Etex Building Performance
Dr Ana Cruz
Assistant Professor in Marketing, CITY College, University of York Europe Campus
Anita Thatcher
UK Marketing Manager, Hexagon
Anna Hern
Director, Ridgemount PR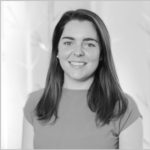 Catherine Fyfe
Divisional Marketing Director
Charmaine Dean
Marketing Manager, Catnic
Chris Witte
Managing Director, Xeris
David Ing
Managing Director, Fabrick (formerly CFA)
Debansu Das
Director Of Business Development, ZED PODS Limited
Chair of Housing Diversity Network
Graham Anderson
Director, Anderson Business Media Limited
Holly Bremner 
CITB
Ian Exall (Chair of Judges)
Business Development Manager, Ravatherm
James Ellis
Head of Marketing, Certsure
James Lee
Head of Group Marketing and Communications, Glass and Glazing Federation
Jim Harris

Company Secretary, Harris Associates
Joanne Stark
Marketing Director, Carpet & Flooring, SIG plc
Jonathan Stock
Publishing Director, Architecture Today
Julie Croasdale
Associate, Competitive Advantage Consultancy Ltd
Jules Quested-Williams
Director, Built for Marketing
Justin Ratcliffe
Independent Consultant
Kevin Williams
Consultant, Raven Roofing Supplies
Liam Bateman
Managing Director, The Think Tank
Mike Conway
Director, Camargue
Mike Leonard
Chief Executive, Building Alliance
Mike Lomax
Marketing Consultant
Mike Rigby
CEO, MRA Marketing
Peter Ridgway
Market Development Director, ACO Technologies Plc

Richard Watkins
Director, The Business Alchemists
Ross Sturley
Principal, Chart Lane; CIMCIG committee
Stephen James
Founder, Silver Jet Insight
Steven Plimmer
Head of Marketing – Commercial, RIBA
If you are concerned about your entry being seen by one or more of the judges, just contact us and we will make sure that your confidential information is only seen by judges for whom there is no conflict.